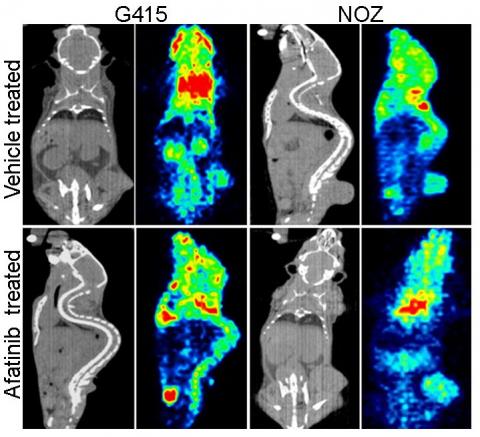 The uncommonness of gallbladder cancer in the developed world has contributed to the generally poor understanding of the disease, thus lends itself to the need for further research. The development of new and effective treatment has been and continues to be a major public health imperative. While the incidence of gallbladder cancer in developed nations is as low as 1–2.5 per 100,000, its worldwide incidence rates among different geographic areas and ethnicities vary widely reaching extremely high rates in South American Indians (15.5 per 100,000 in women), Eastern Europe (14/100,000 in Poland), northern India (as high as 21.5/100,000 for women from Delhi), and south Pakistan (11.3/100,000).

We earlier proposed a carcinogenesis and dissemination model, wherein we proposed dysplasia as a premalignant lesion that could potentially develop into carcinoma in situ and invasive gallbladder adenocarcinoma (Annals of Oncology 2015). However, the 'inflammatory stimulus' to drive the initial cascade in the model remained unclear. Subsequently, we presented the first evidence to support the association of non-typhoidal Salmonella species along with typhoidal isolates in gallbladder cancer, likely to provide the 'inflammatory stimulus' and play a role in gallbladder cancer analogous to Helicobacter pylori in gastric cancer and Fusobacterium in colon cancer, which has its implication in disease management (Br J Cancer 2015; Infectious Agents and Cancer 2015). This work has been cited 33 times till date. As a followup intricate study, we performed a comprehensive characterization of the pattern and rate of somatic mutations among the Indian gallbladder patients and intricate functional characterization of the disease using cutting-edge technologies, such as whole exome sequencing, unbiased characterization of activated kinases, and elegant genetic and biochemical perturbation cell-based and mouse xenograft assays. Our study represents the first genomic landscape of an early‐stage gallbladder cancer among an ethnically distinct population. Besides implicating ERBB2 as an important therapeutic target under neo‐adjuvant or adjuvant settings, we present the first evidence that the presence of KRAS mutations may preclude gallbladder cancer patients to respond to anti‐EGFR treatment, similar to a clinical algorithm commonly practiced to opt for anti‐EGFR treatment in colorectal cancer (Int J Cancer 2018).
Figure: In vivo sensitivity of gallbladder cancer cell lines to EGFR inhibitor. CT scan and PET imaging by F18‐FDG uptake is shown for vehicle and afatinib treated xenografts (Int J Cancer. 2018).
Dr. Prajish Sundaram Iyer