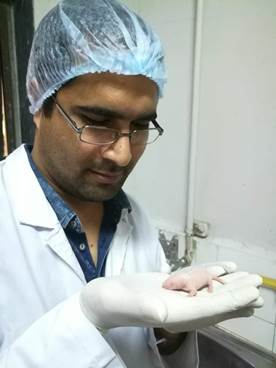 Dr. Sanjay Gupta
Mudasir Rashid
PhD SRF
Professional Education:
M.Sc. in Biotechnology, Bangalore University.
Awards and Posters :
Best poster entitled "Expression and transcriptional regulation of human histone H3C14 gene (H3.2) in gastric adenocarcinoma (GAC)" at the 89th SBC (I) Annual Meeting "Metabolism to Drug Discovery: Where Chemistry and Biology Unite" Oct. 31st – 2nd November, 2019 held at BARC, Mumbai, India.
TMC-ACTREC JRF 2015
Man of the tournament in ACTREC premium league.
Project detail:
Identifying the role of histone H3.2 isoform (H3C14) in cancer. We are exploring the differential expression of H3.2 and decipher their transcriptional regulation and functional implication in gastric cancer